The New Papyrs is Here!
What's Papyrs? Papyrs is the easiest way to start an online modern intranet for your company. Share wiki-like documentation, news, blog posts, employee details, files, photos, online forms, discussions, calendars and more all with one simple drag& drop editor. Make it easy for co-workers and clients to contribute and keep everyone on the same page.
We introduced our first version way back in 2011 (a lifetime in internet-years!) and launched with many new concepts like a drag&drop widget-based page editor. Unlike other wikis and intranet portals of that time, with Papyrs anyone could create rich internal pages with just one simple interface. From writing documentation, to adding visually rich welcome pages to creating online forms and databases. It was all just drag&drop!
We had plenty of more ideas though, and last summer proudly announced the newest version of Papyrs. Many years in the making, this update packs many improvements, from permissions that scale for any team or company to a modern 2022-style design refresh. Here are some of the highlights of what's new: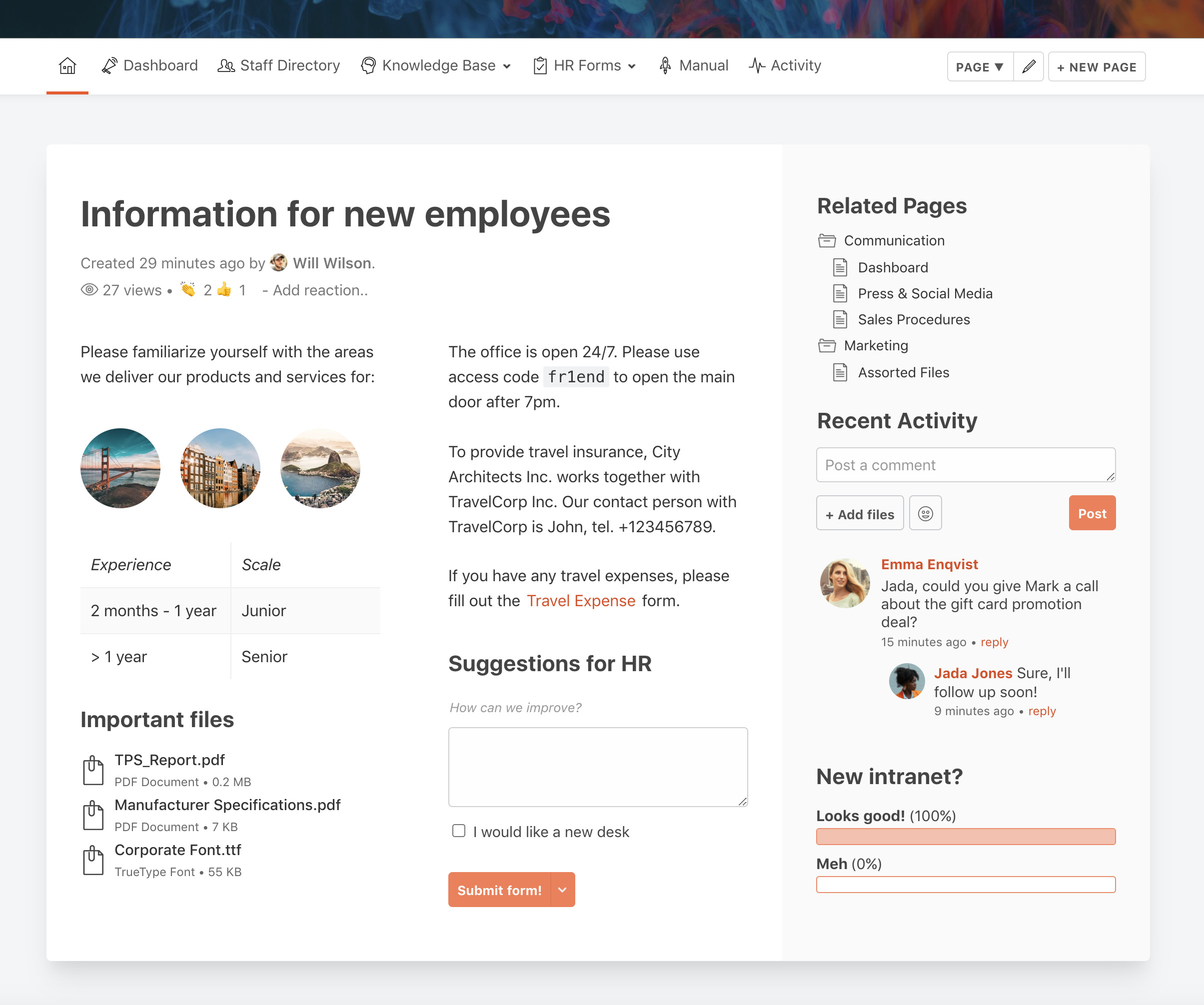 Editor V2
First of all, we've redesigned the style of almost every widget as well as adding many more. Task lists, calendars, videos, forms, polls.. whatever you need to work on your next internal project, just drag it to your page!
We've also made editing itself a lot faster. Especially if you're adding a lot of content to Papyrs, having more shortcuts to speed things up is very useful. That's why we've introduced new keyboard shortcuts for almost everything, together with a command palette to easily search and run editor actions (press Ctrl+/ or Cmd+/ to check it out). That's of course next to drag&drop, which you can still use like before. Oh, and you can also edit from mobile now!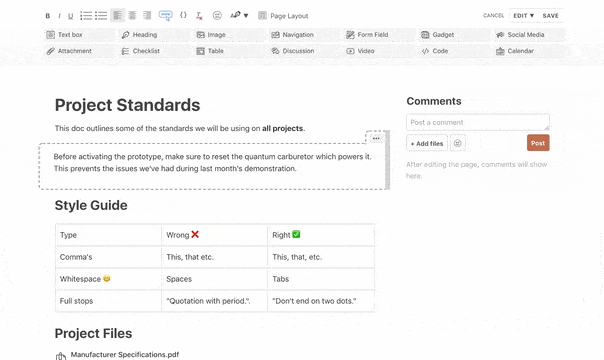 And finally, for our power users, it's now possible to edit your pages with Markdown! You can toggle between the visual editor and Markdown editor at any time. Auto-magic conversion 🦄.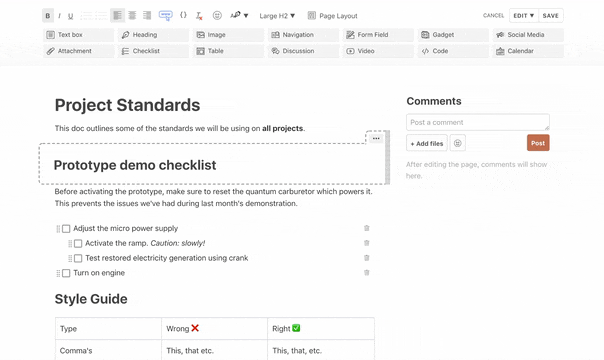 A Refreshed Design
Next, a fresh redesign with new theming options, layouts and templates 🎨. Together with the new editor, the new layouts really allow for any kind of posts to be shared with your company on Papyrs, from simple documents to dashboards and news posts.
In fact, even though you would mostly use Papyrs to share information internally, even the blog you're reading now is powered by the new Papyrs (it's simply a subsite marked Public). And as Papyrs is great for knowledge base articles, our docs are now also powered by the new Papyrs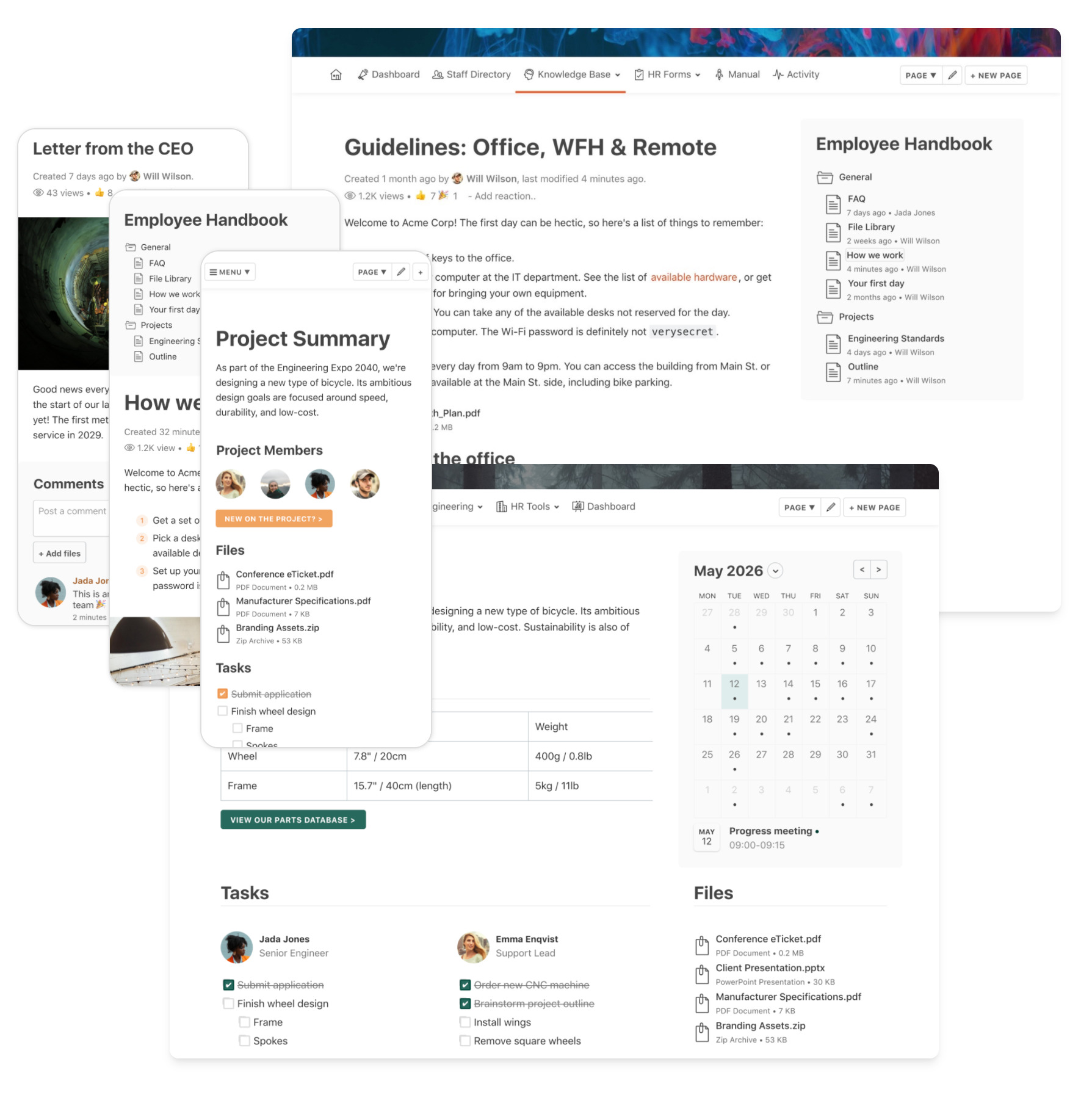 The mobile version got a refresh, too. Search your company's knowledge base, view important documentation, edit pages, read news updates, post new comments, attach files and submit forms ... all from your mobile on the road.
Subsites
A new feature which makes it much easier to organize content and access permissions is Subsites. We think this will be really useful to make Papyrs scale from the smallest teams to the largest organizations with many departments and offices.
Each intranet site on Papyrs consists of one or more subsites: each subsite is a collection of pages and people. For example, you can make a subsite for a department or project, or just because you want to organize pages together around a certain topic.
Subsites can have their own settings like notifications, theme colors, banner picture and menu bar. Within a subsite, you can organize pages further within folders and tags. As subsites can have different members, you can also use them for permissions and ensure some content is only visible to certain people or teams.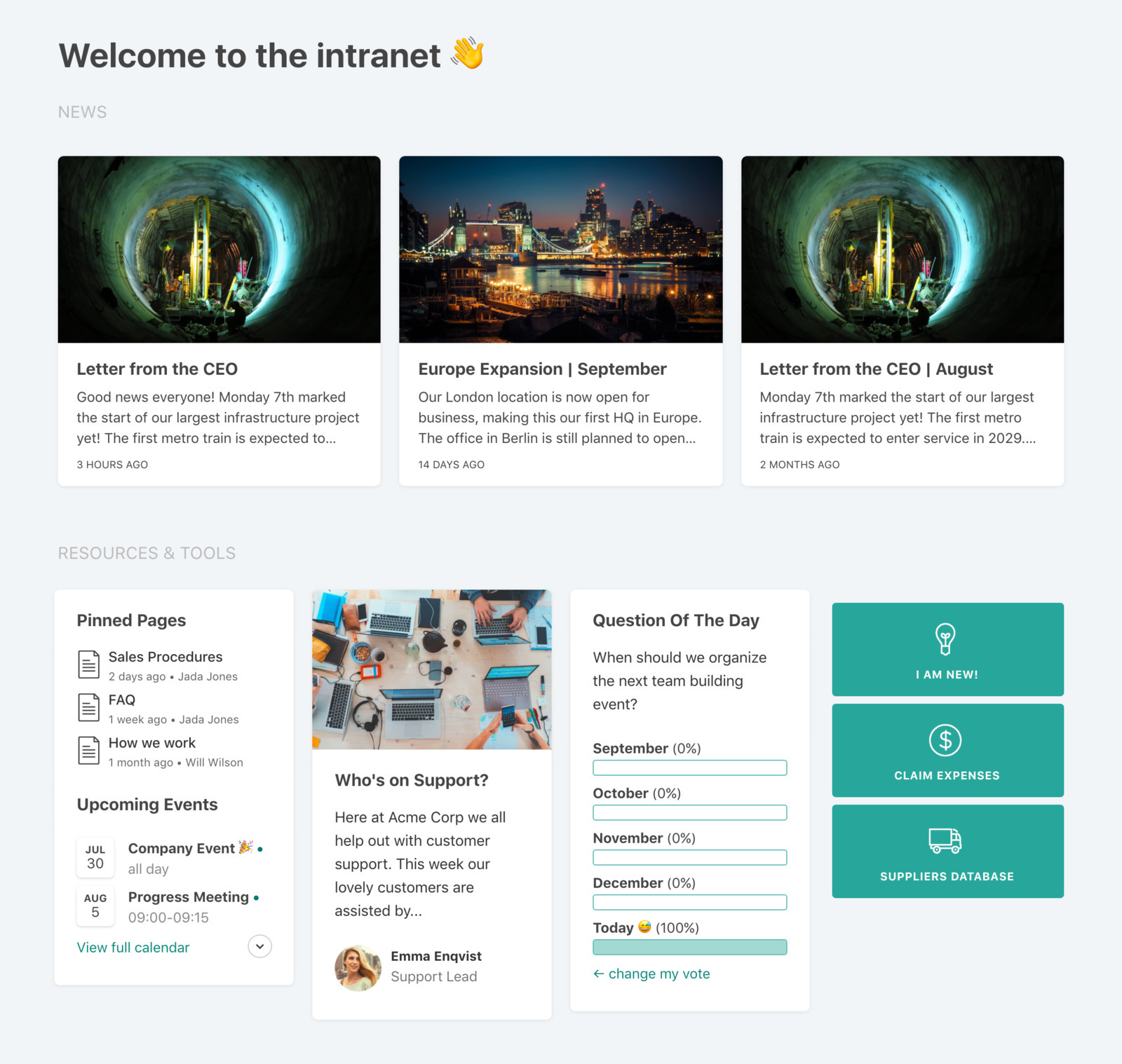 And much much more...