Just some of the features that help you work better together:
Search
Papyrs comes with many features that make it easy to organize content and find things back fast. Add the navigation structure you want with a completely customizable menu bar. Find anything back fast with an integrated search: pages, comments, people, forms and files.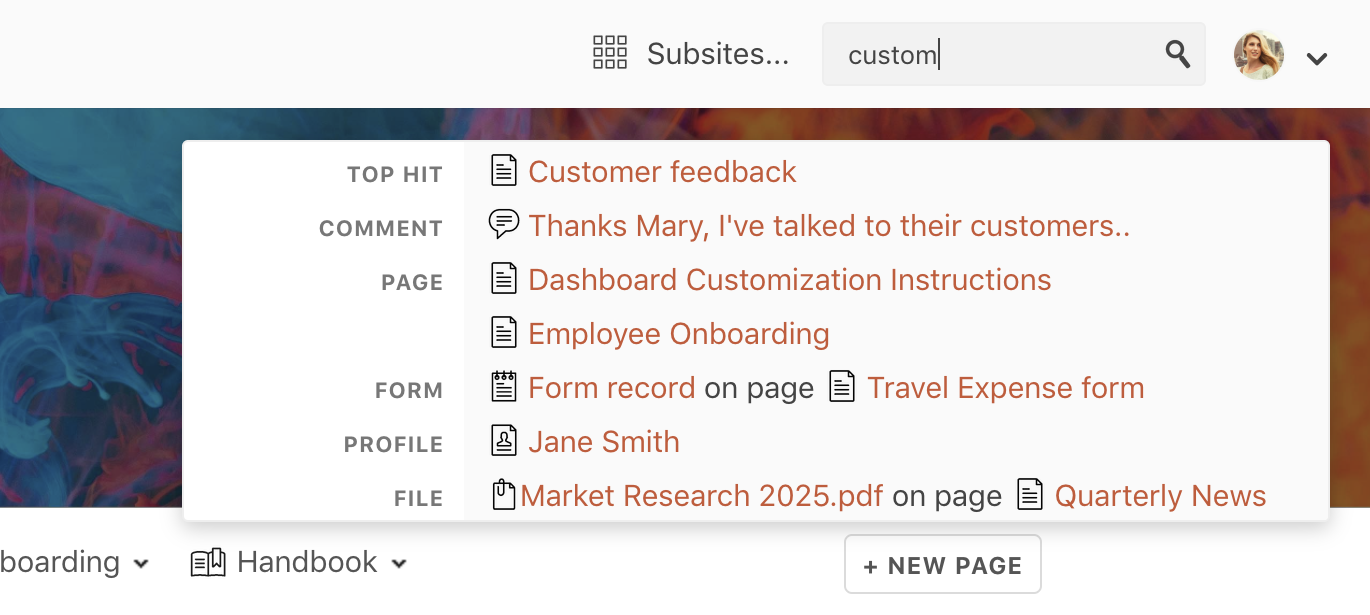 Permissions
We believe an intranet grows more valuable the more employees can share, discuss and contribute. That's why we've made it easy for people to post new updates or share content. We do understand every company works differently, so you can decide whether you want to run things open or closed. Administrators can easily restrict access or limit editing rights for pages or users.
Easy to set up
Unlike traditional company intranet portals, a simple intranet with Papyrs is designed so anyone in your organization can contribute, without having to ask IT or support to make changes for you. Anyone can contribute with an easy-to-use editor.
Activity overview, version history & digest emails
Keep track of what's new with the activity stream and digest emails. Subscribe to pages if you want to receive notifications on new content, comments or form submissions. It's also easy to keep track of what's changed on a page: just click two versions you want to compare in the page history!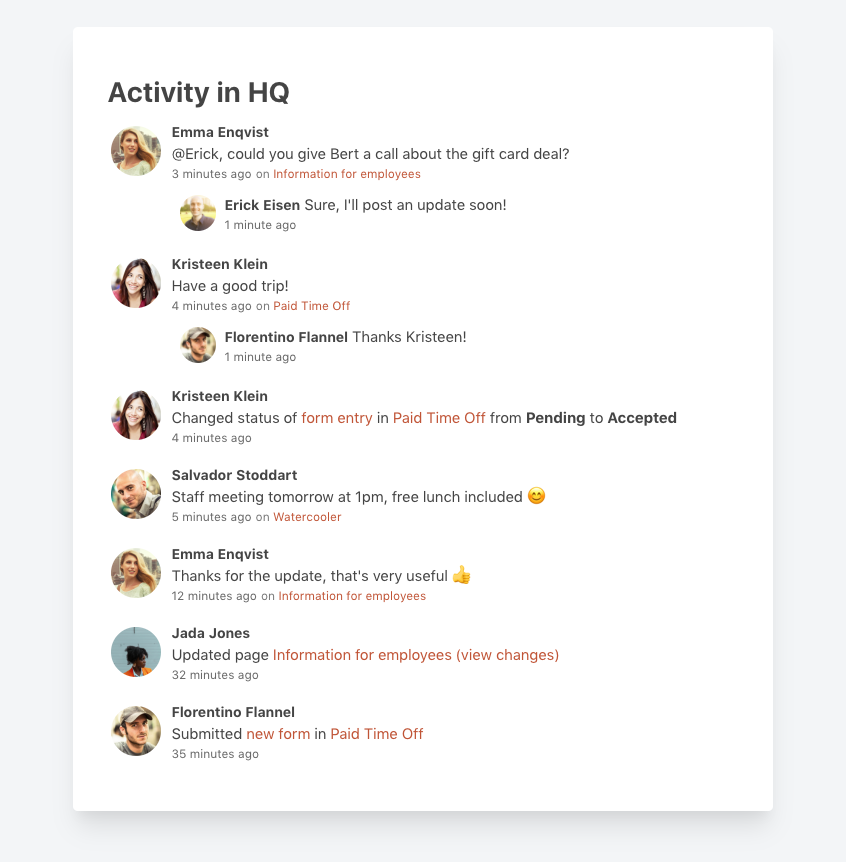 Many widgets and styles
Sometimes all you need is text, and using Papyrs' WYSIWYG (What-You-See-Is-What-You-Get) editor you can write all the wiki-like documentation pages you want. That said, some pages just look better or get more attention with interactive widgets, large photos or different styles. They're all built into the drag&drop editor, so you have all the options you need to add rich intranet pages.