What is an employee portal?
An employee portal (also called enterprise portal or intranet portal) is a secure site where you can easily share and discuss information within your company or organization, and keep all your staff on the same page. Papyrs is a great way to create an online portal for your company. You can easily customize pages with a simple and intuitive drag & drop interface, and it only takes a minute to invite everyone and get started! Here is an overview of just some of the features that can help you improve communication and work faster together.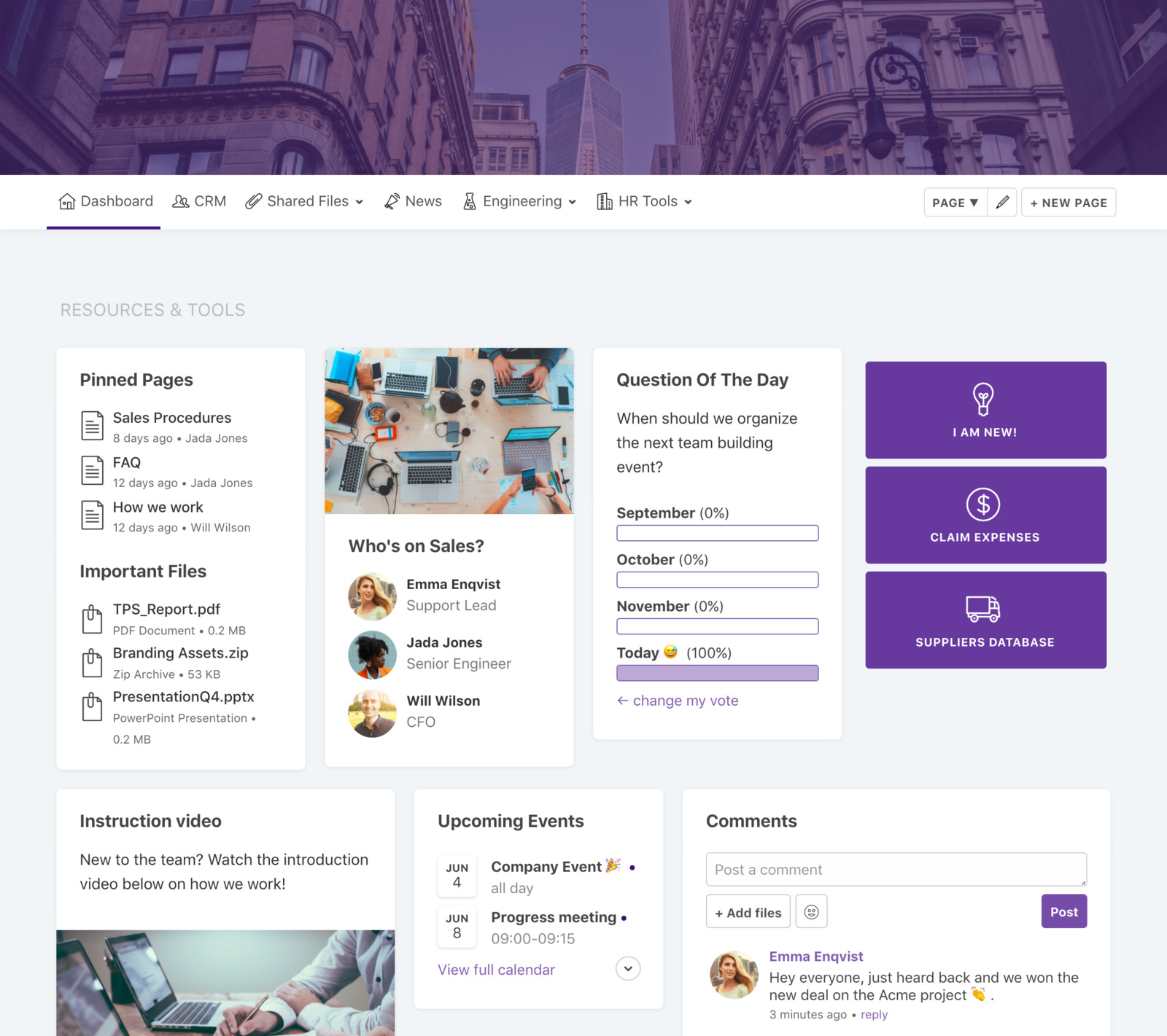 Rich Intranet Pages
One of the most important goals of an intranet or employee portal is to allow for effective knowledge sharing. With Papyrs, any employee (with sufficient permissions) can contribute by adding pages to the intranet with simple drag & drop. Pages are very flexible and can be used to write simple documents (like a wiki or knowledge base), share important documents, securely share internal files, publish forms, create dashboard or create rich internal web pages. A version history of all pages is available to make it easy to keep track of progress and to never loose any important information.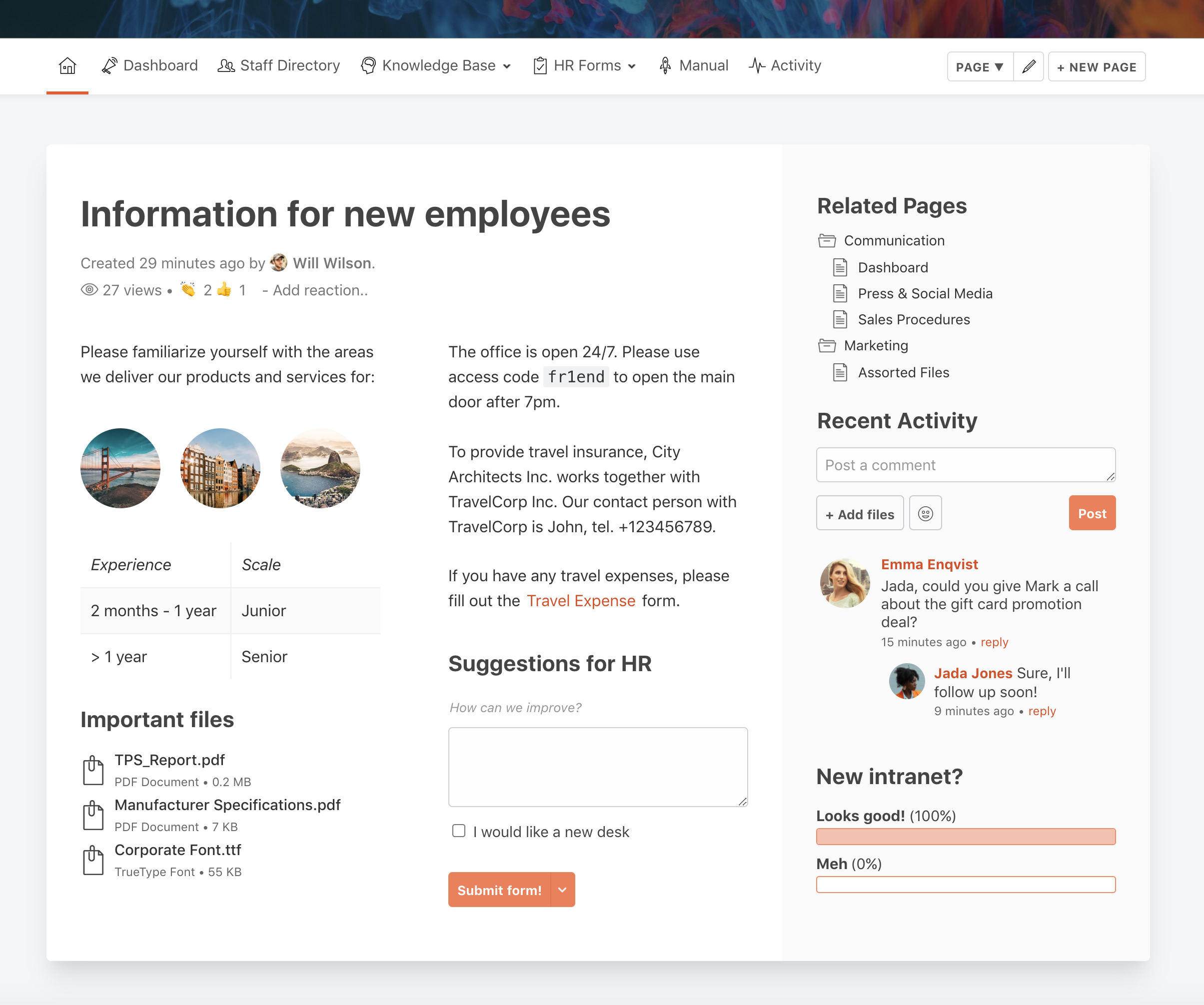 Work together with people on projects: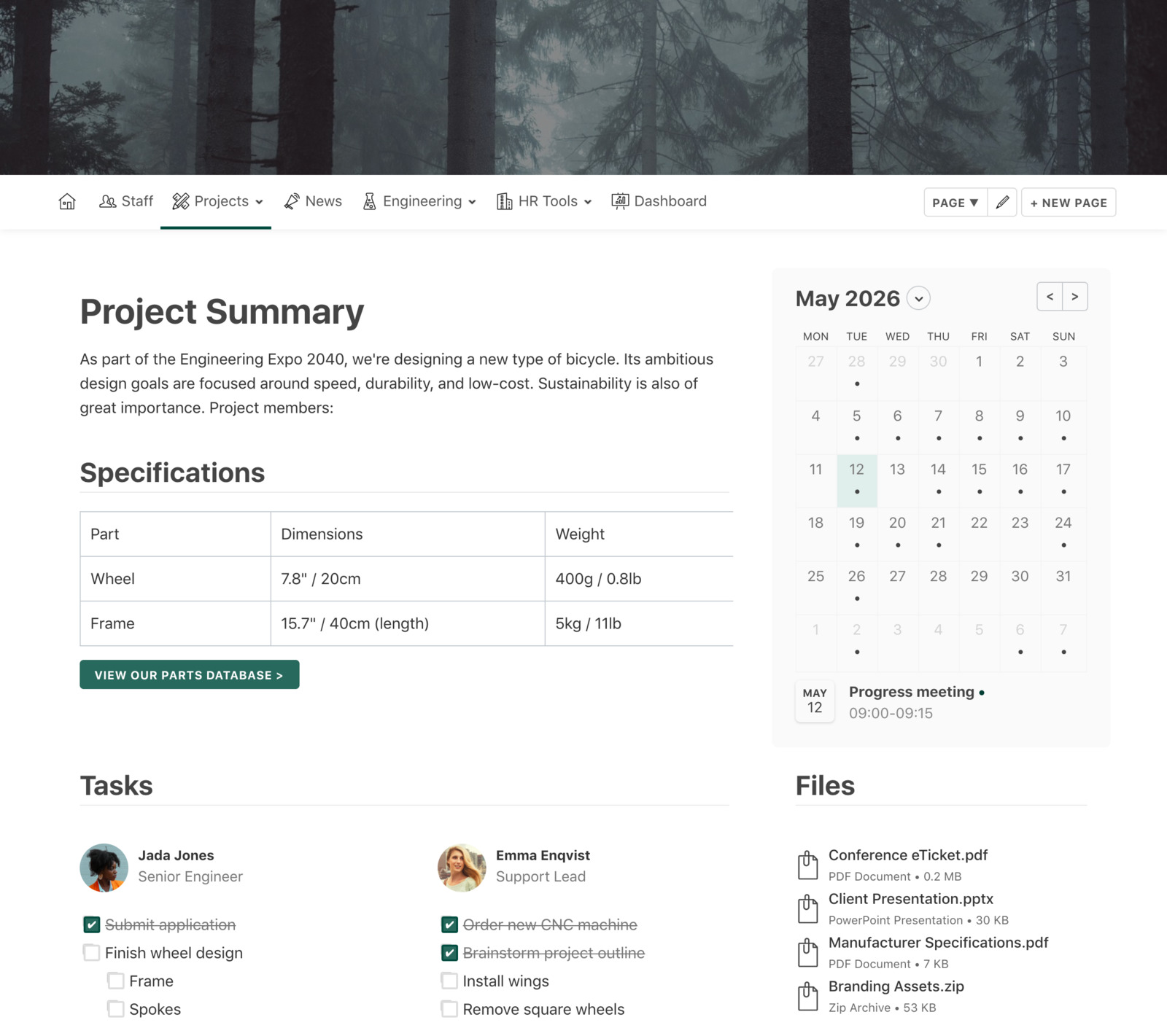 Activity Stream
A feed of all activity is an effective way to get a quick overview of who's been working on what, and to quickly post announcements and company news, or post questions & answers. The activity stream in Paprys is a place where all updates come together: comments from invididual pages, content updates, new form submissions and status updates. You can also follow activity in certain subgroups, such as departments.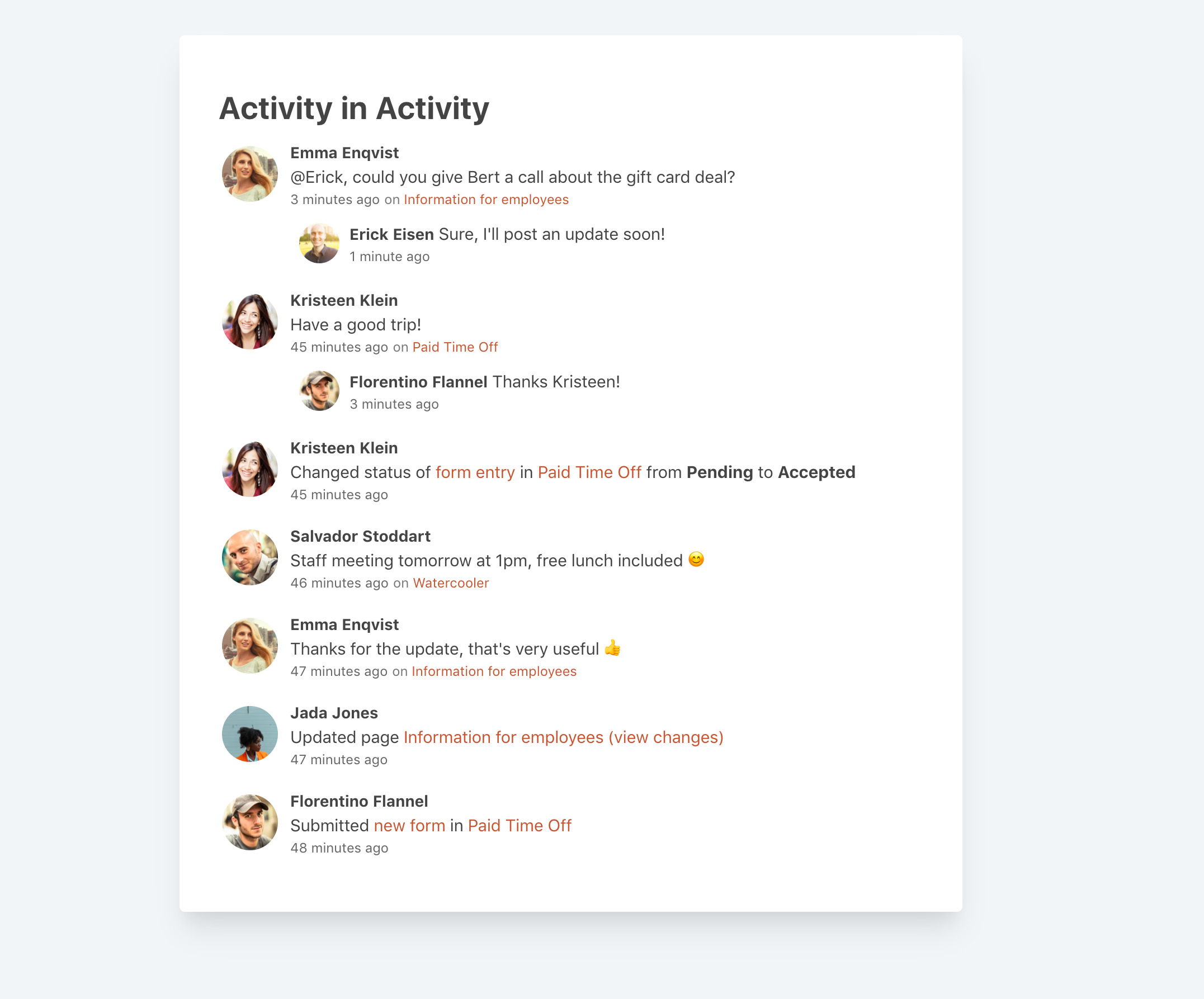 Collect information and process requests with forms
Using our user-friendly drag & drop interface, you can build custom online forms directly on your Papyrs intranet pages. You can add exactly the fields you need, without any technical knowledge. This allows you to process all kinds of workflows. For example, you can easily create a form for time sheets, travel expense reimbursements, mileage logs, leave of absence requests, expense tracking, vacancy applications, event registration, room bookings, issue tracking or anything else you need. With additional settings you can set who is allowed to see the filled out forms (i.e. who is the administrator), and who should be notified by email when a new form is submitted, or when the status of a request is changed. Administrators can also create reports of the filled out data, or export them to a spreadsheet.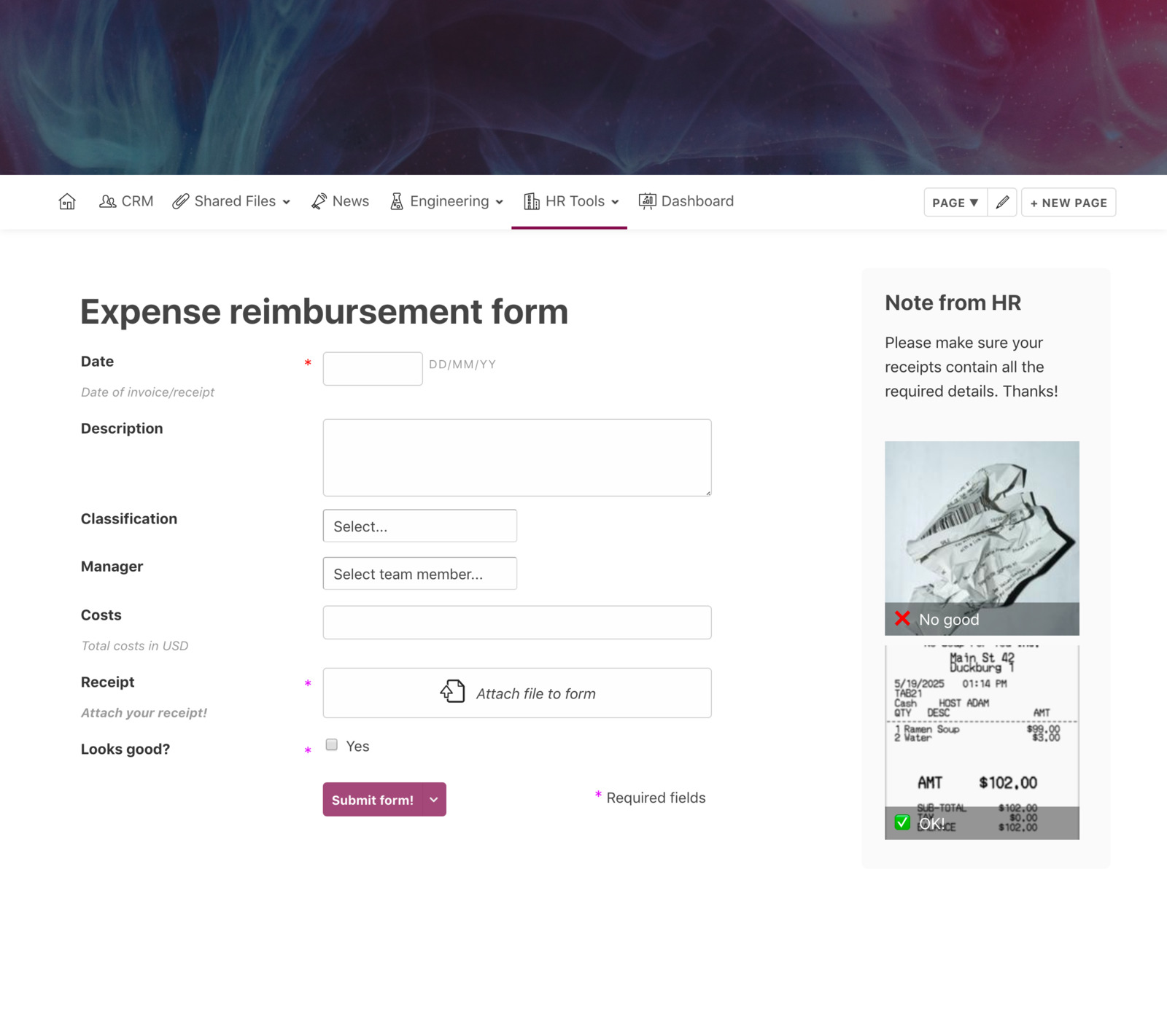 People directory & staff profiles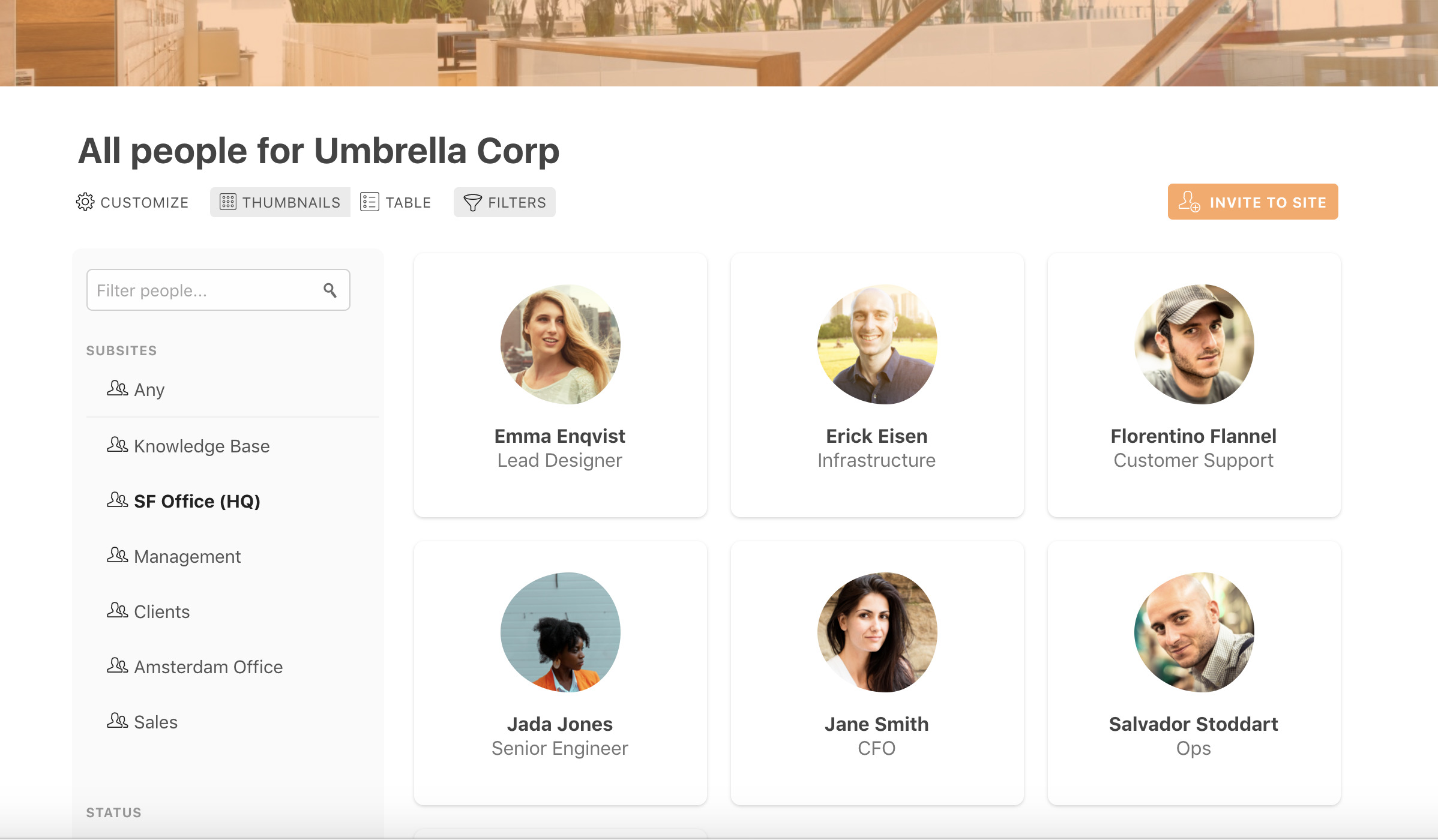 Everyone in the intranet can have a profile page where they can list contact information, their fields of expertise, a comment section, useful tips or documents. Because a profile page is a page like any other, the person can also edit their page and add all kinds of other widgets. Profile pages are accessible and explorable using the People Directory, which lists the people inside the organization by their sub group (e.g. department). It's also possible to restrict access to certain profiles or to the entire directory.
Quickly look up people and their details:
Much, much more
Papyrs is packed with features to make online collaboration easier, faster and hopefully more enjoyable! From a fast, find-as-you-type integrated search, to fine-grained permission settings, to social media widgets, theming and customization, to sharing and creating an extranet. If you're a Google Apps user, we also offer integration with Google Calendar, Google Docs and provide Single Sign On. If you want to give it a try, sign up for the free trial below and get started within a few seconds!