Internal documentation site for teams & companies
Employee handbooks, manuals, ideas, brainstorming notes, forms, project details, client information, technical documentation, blueprints... Every organization has a lot of documentation to manage. Papyrs makes it easy to share all this information internally. Create wiki-like documentation pages with our easy to use editor and find everything back with find-as-you-type search. Works right from your browser, so your team has easy access whether you're all in the same office or working remotely. Nothing to install, nothing to learn.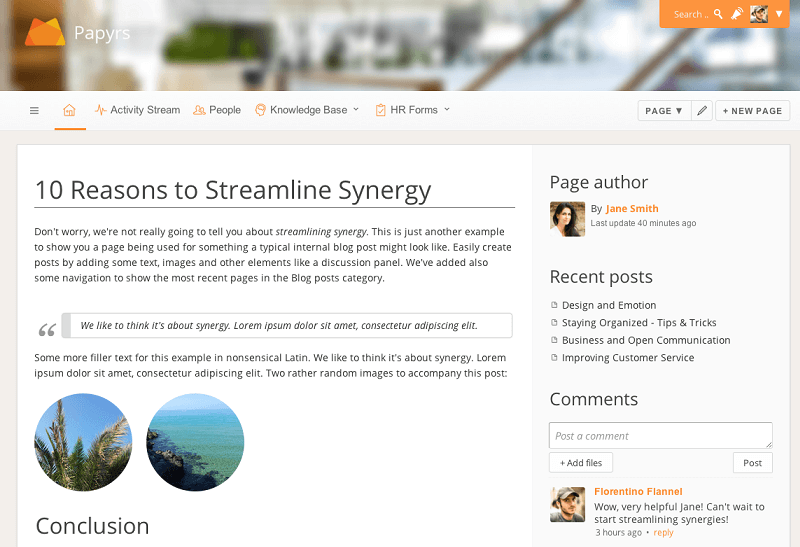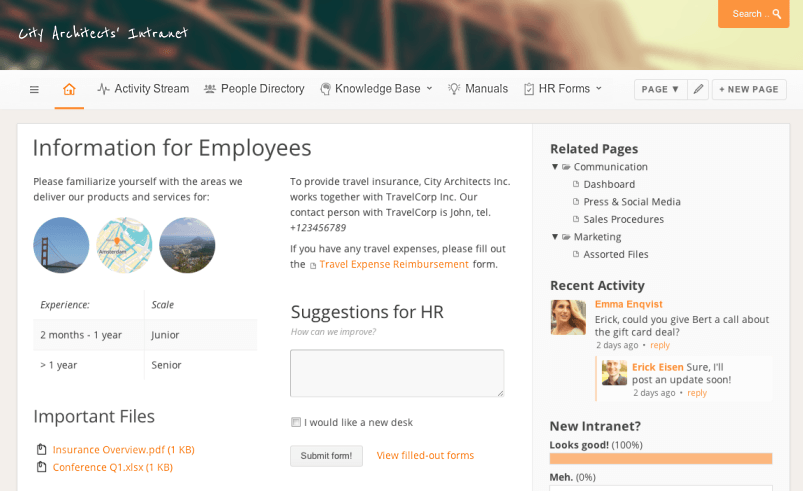 All the features you need for document management in your company. Some highlights:
Employees-only!
Although it's possible to share pages with external people, by default all content is only accessible by people in your organization. Additional permissions can be set to further restrict access of certain pages to only certain (groups of) people.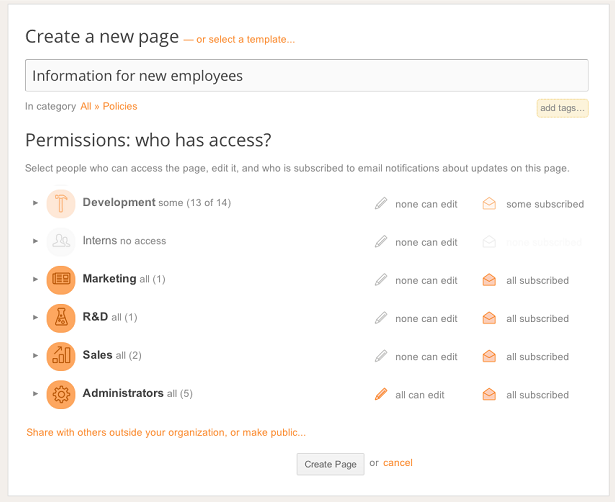 Editing document pages — flexible and easy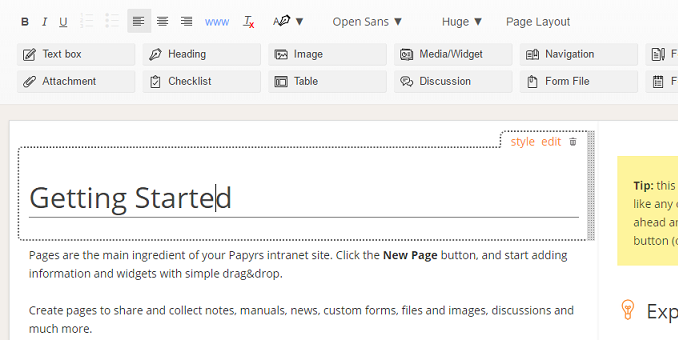 The editor for writing documentation works like a word processor with all the usual formatting options. Not only can the editor be used for textual pages, but it includes other widgets as well. Simply drag&drop other rich elements to your pages like image galleries, existing files you want to share (PDFs, Office documents, and so on), add polls or other widgets like code snippets with syntax highlighting.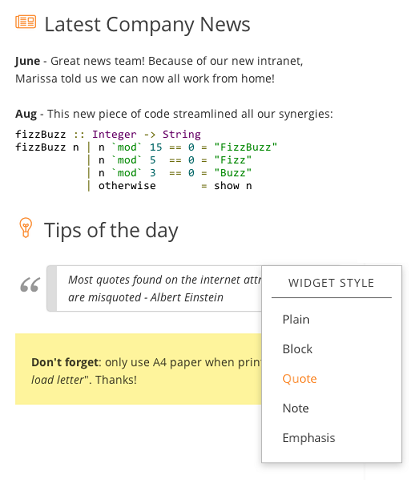 Structured data, database records and forms
Some type of information is easier to save and navigate in a structured way, using records and columns. Like a client database, or HR requests for example, such as expense reimbursements, that you want to sort by status. With Papyrs you can design your own online forms to collect structured form data. A database is created automatically so you can easily view and filter your data. You can even combine forms and templates to automatically create new pages based on the data of the forms you submit.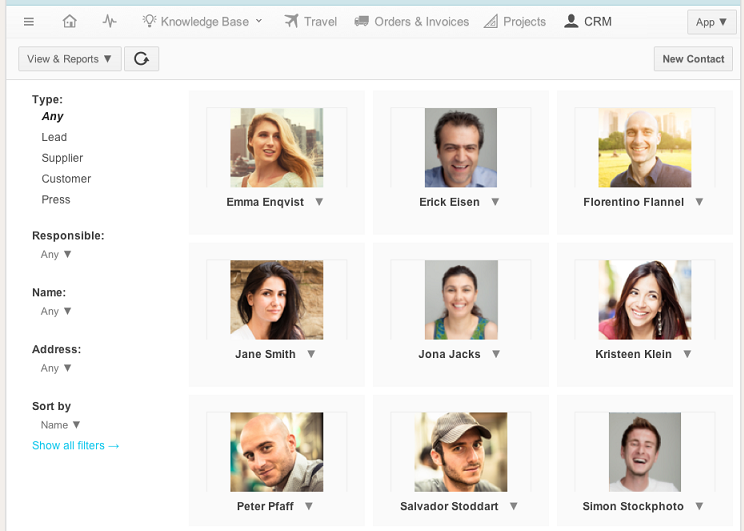 Version history
It's easy to track changes between different versions of a page. Papyrs keeps a full version history so you can compare two document versions (diffs). See the author of a change, when it was made, or restore an older version. Subscribe to pages if you want to receive an email notification whenever changes are made.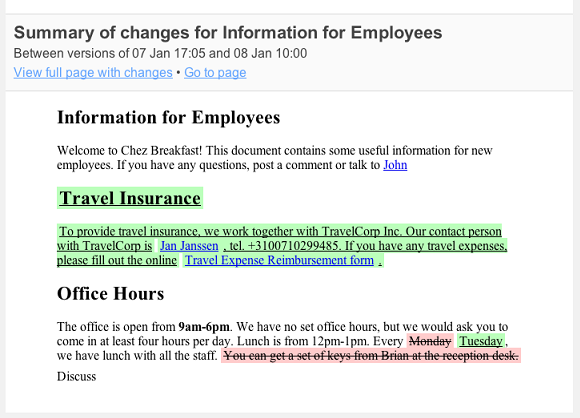 Instant search
Looking for that one manual, form record, comment, or PDF file? Our search finds back anything in an instant. Don't know what you're looking for? Organize and browse pages by folder, tags, or add helpful navigation with a menu bar and navigation widgets.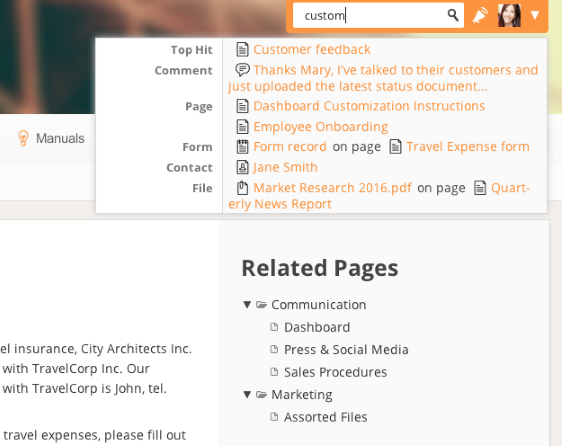 Discussions
Add a discussion area to a page to discuss the document, brainstorm new ideas or reply to questions. Share announcements with a global activity feed.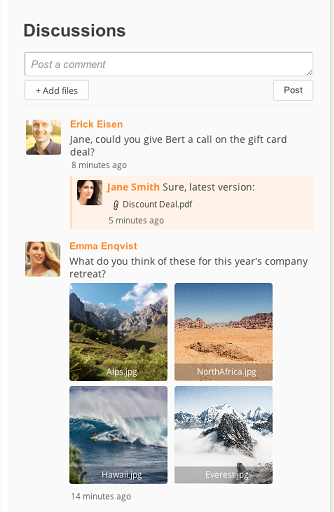 Get your new intranet today!
Papyrs works "out of the box", directly from any modern browser. No installation or technical knowledge required. Sign up for the free trial and start with your new intranet today!