A simple intranet your company will love.
With Papyrs you'll have a company intranet up and running in minutes. With our easy drag&drop editor, everyone can create interactive wiki-like intranet pages. Whether you want to share that latest technical manual, a company policy update, photos of yesterday's office party, or create an HR form to keep track of vacation requests. It's fully hosted by us, so nothing to install or configure.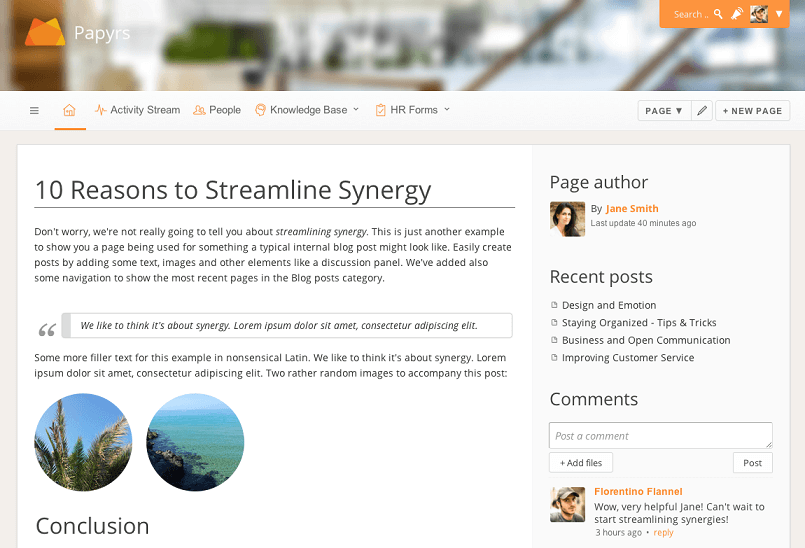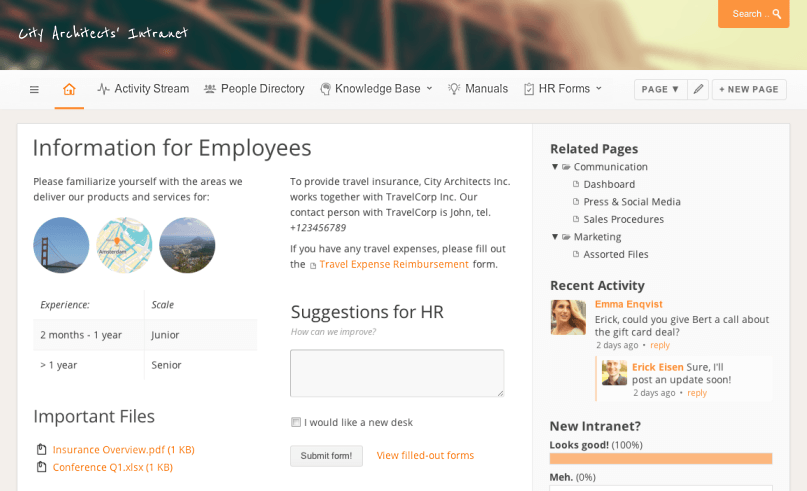 One easy interface to organize, share and discuss all kinds of information: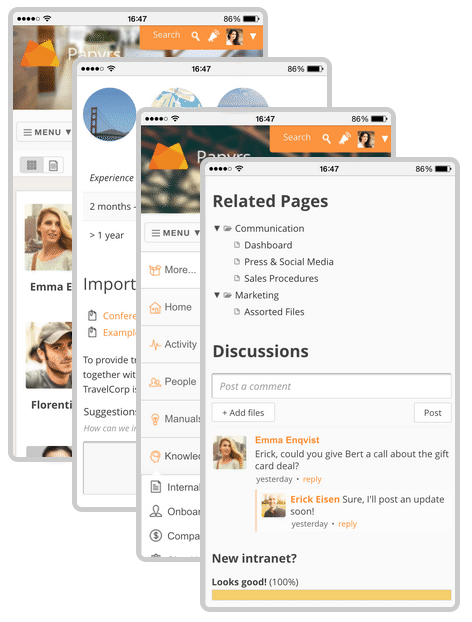 Manuals and procedures
Company News
Documents, files & photos
Dashboard pages
Internal company blog posts
Project pages
Custom HR forms
Vacation request calendar
Polls
Employee Directory
Discussions
Embed social media widgets
Much more...
See the tour
for more features and examples.
Just some of the features that help you work better together:
Search
Papyrs comes with many features that make it easy to organize content and find things back fast. Add the navigation structure you want with a completely customizable menu bar. Find anything back fast with an integrated search: pages, comments, people, forms and files.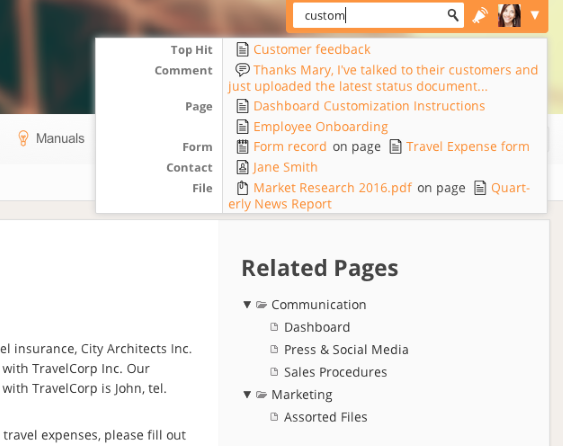 Permissions
We believe an intranet grows more valuable the more employees can share, discuss and contribute. That's why we've made it easy for people to post new updates or share content. We do understand every company works differently, so you can decide whether you want to run things open or closed. Administrators can easily restrict access or limit editing rights for pages or users.
Activity overview, version history & digest emails
Keep track of what's new with the activity stream and digest emails. Subscribe to pages if you want to receive notifications on new content, comments or form submissions. It's also easy to keep track of what's changed on a page: just click two versions you want to compare in the page history!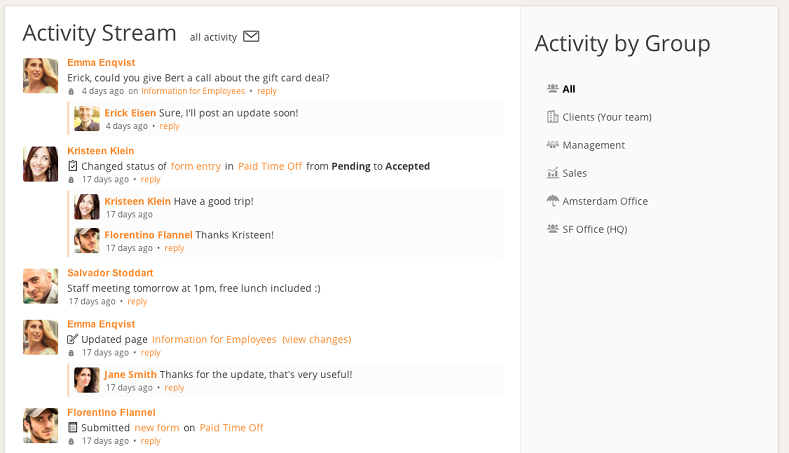 Many widgets and styles
Sometimes all you need is text, and using Papyrs' WYSIWYG (What-You-See-Is-What-You-Get) editor you can write all the wiki-like documentation pages you want. That said, some pages just look better or get more attention with interactive widgets, large photos or different styles. They're all built into the drag& drop editor.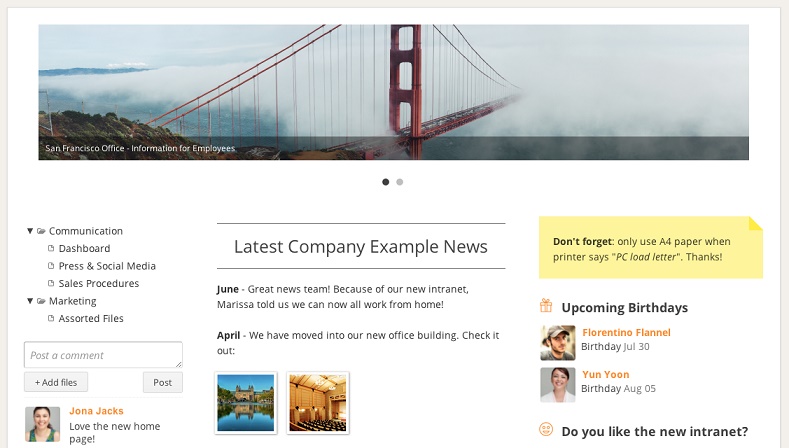 Get your new intranet today!
Papyrs works right from any modern browser. It works "out of the box", and there's nothing to download or install, so no technical training or IT department required. Sign up for the free trial and start with your new intranet today!