Papyrs in the press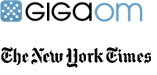 Forget Tricky Wikis, Papyrs Makes Building Intranet Pages a Snap
"Papyrs is a slick drag-and-drop wiki app (...) that makes building and editing intranet pages incredibly easy. (...) Overall, Papyrs is incredibly easy to use, with virtually zero technical knowledge required. I'd recommend it if you're looking for a wiki-based intranet or collaboration product: It makes for a great alternative to Google Sites, and it is much simpler than most self-hosted wiki products."
Read article...
Papyrs makes Intranets and Wikis cool again
"Drag and drop whatever items you want into the page, and then begin customizing the items as you see fit. A Papyrs page can be as minimalistic or robust as you'd like; it can be a hub for your team where meeting minutes are kept and expense forms are kept or can be used as a form of wiki. It's all up to you, and the scalability allows you to grow the page over time if that's what you'd like to do."
Read article...
(also featured in
This Week's Most Talked About Social Media Tools
)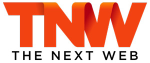 Easy Intranet Management with Papyrs
"A drag & drop intranet is the easiest way to collaborate with colleagues and clients, and Papyrs offers just that. The web app lets you easily share and collect documents, notes, online forms, and all the stuff you need in your office."
Read article...
Papyrs - A New Idea for Intranets
"Businesses of all sizes can benefit from having company intranets. When utilized effectively, intranets make it possible for colleagues collaborate on documents, share information, process forms, collect data, and communicate in an efficient way. The problem with intranets, and the reason why more companies don't have their own, has to do with the set-up process. (...) Traditionally, intranets were thought to be difficult to create and set up. Not so with Papyrs."
Read article...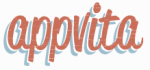 Papyrs - Easy Document Management To Organize Your Company's Workflow
"Managing documents and information can be anything from difficult to frustrating; few people are willing answer emails and those asking for information/suggestions (or anything else) are often ignored. (...) Papyrs acts as an intranet for information and file exchange; it lets you create multiple pages that you can add various form elements too, these forms can be filled by anyone you choose to share the page with."
Read article...
Papyrs - Drag and Drop Intranet
"There are two things that make Papyrs so appealing to professionals. First is its highly customizable design. The user can easily build pages that meet their needs in terms of functionality and look good enough to share with clients. The second thing is the way Papyrs encourages users to go paperless. Users can store documents and create forms to gather information through their intranet pages. The user's office can reduce paper waste and operate more smoothly overall with Papyrs helping out."
Read article...


Keep Everyone On the Same Page
"Papyrs is an app that makes sharing information with your team easy and efficient. Basically, Papyrs allows you to set up your own company intranet, with different interconnected pages that are easy to navigate through. The pages can hold documents, images and image galleries, widgets for navigation and Twitter searches, text, discussion boxes and more."
Read article...
Drag and Drop Wiki Building That's a Blast to Use
"As I mentioned, this has to be one of the easiest tools I've used in quite some time for wiki building and I had a blast messing around with the interface and adding content. It's not often that I get to say I'm wowed by a new wiki/intranet product but today, I can certainly say that I truly think Papyrs is a brilliant piece of software."
Read article at
CMS Critic...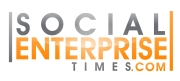 Social Enterprise Times Vendor Scanner
SocialEnterpriseTimes.com
is the leading digital publication in social technology for the enterprise. The Vendor Scanner is a section of Social Enterprise Times to help their readers with questions concerning advice on which vendor they should consider for their Social Intranet. They collect answers directly from the vendors to get an overview of all the different options out there, allowing businesses to select the best tools for their need. Papyrs is
featured in the Vendor Scanner
Possibly The Best Social Intranet Builder
"I've tested several similar services, and I have to say none of them live up to the usability of Papyrs. No technical knowledge is required—everything is drag-and-drop."
Read article...


Intranet startup Papyrs is adding apps to their platform
"Stunf is the Eindhoven based startup behind Papyrs, a technology platform for creating an online Intranet for companies in an easy way. This month they did a major upgrade to introduce Papyrs Apps, making their system a true development platform. We interviewed founder Wim Cools (in the photo presenting at the Accenture Innovation Awards) about this change."
Read article
at
StartupJuncture
The office intranet has gotten a modern makeover
"In summary, you can organize all of your company's documents, create and publish forms and surveys which generate data reports, communicate with your team/company, and have a home base for everyone that is completely searchable. Face it, Papyrs made intranets sexy again!"
Read article at
AGBeat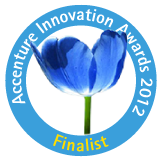 Finalist in Accenture Innovation Awards 2012
More reviews from satisfied customers
Papyrs has a
five star average rating
on the
G Suite Marketplace
. Every day we do our
best to make our customers happy, and here are the results: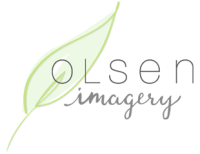 — Advanced, Simple, Spectacular
"Keeping organized and handling all of the daily functions of business and life are made so much easier with Papyrs. Not only does it connect with google to enable easy access to the cloud, but it also is set up so that every user can make it feel personalized. The support is friendly and efficient and it is a great resource for my small business."
- Laura Olsen, OLSEN imagery

— Brilliant
"We have tested it on 5 clients so far and all 5 clients have remarked how good it is. One even wished his other professional advisers used it!"
- Tony de Jong, ANTHONY DE JONG & CO - Chartered Accountants / Tax Consultants



— Excellent App with amazing support structures
"Just started using the app and used the help button right within the App to communicate with the developers. Their response was immediate which was amazing also taking into account that it was a Sunday Afternoon. The features are also great and it is going to be an asset for my small business."
- Melvin Hoods, MJD Risk Insurance Brokers

— Easy to use with quick friendly support
"This was fresh breath among the marketplace apps. Very ease to use but still high quality application. Support acts quickly to emails and friendly staff helps and responses professionally even with unnecessary and stupid questions. =) I can recommend this truly!"
- Alpo Partanen