Papyrs — A modern WebOffice Replacement
Looking for an alternative to replace WebOffice?
Papyrs is a modern, affordable and user friendly intranet solution, allowing you and your co-workers to collaborate and work better together. Setting up your Papyrs intranet only takes a few seconds, and no IT is required. We put a lot of effort into providing a modern and friendly user experience. The user interface was designed with the idea that the intranet's daily users should be able to create it themselves, from pages to databases. No need for any technical knowledge, everything's just drag & drop. Papyrs is hosted in the cloud, so you and your co-workers can securely access it from anywhere, and we take care of all the maintenance, upgrades, feature updates, and so on.
Not using Papyrs yet? Give it a try — free trial!
Want to read more about why Papyrs is a great WebOffice replacement? Papyrs comes with plenty of simple but powerful features:
Flexible Pages — Share all your information
Using the drag&drop editor, you can easily create all kinds of pages in your Papyrs intranet. Use pages to share information and build a knowledge base or wiki, share news and announcements, create dashboards, and share files and documents. The flexible editor also allows you to add all kinds of widgets, from checklists, tables and form widgets to a discussion area. Always stay up to date with the latest changes with a full version history and email notifications.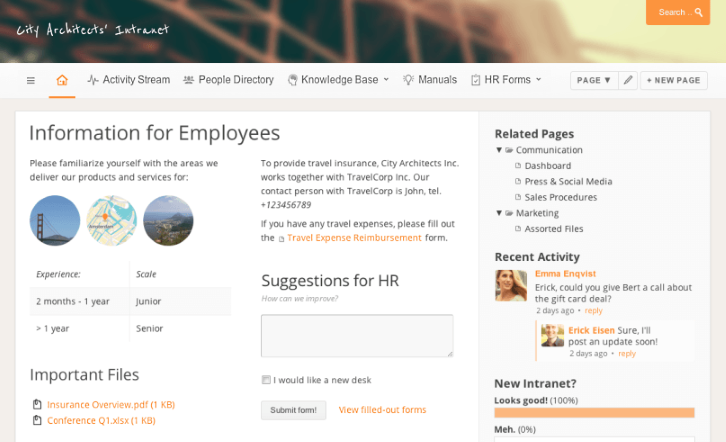 Integrated Search
Store, organize and find all your information in an instant. Papyrs' powerful integrated search finds any information, people, discussions and even text in Office and PDF files.
.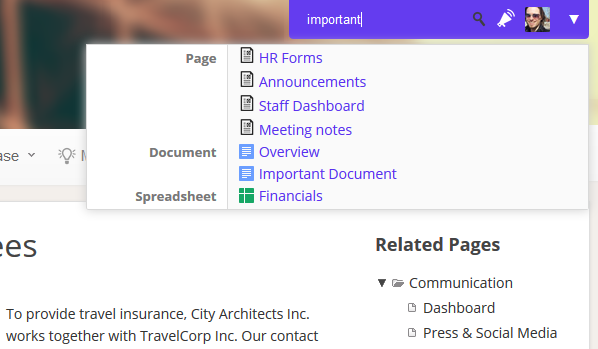 Flexible permissions
Papyrs comes with flexible access control settings, so you can decide whether to run it open or closed. Restrict access to certain pages to key staff members, or delegate administrator rights. Next to sharing information with company members, it's also possible to share single pages with external clients or contractors.
Forms & Custom Online Database Apps
Easily build custom online forms directly on your Papyrs intranet pages using the same drag&drop editor. Use your forms to collect data and proces all kinds of requests, like expenses, reimbursements, surveys and so on. Review and filter your data with the form reports functionality.

When you're designing your form, a custom online database is automatically created for you. No coding or other technical knowledge is required. You simply customize the form and database fields by editing your page. You can even extend your forms and create custom database web applications, combining forms and template pages. The possibilities are endless: create apps to organize contacts, calendar events, track leads and so on.
Demo
Read more about Custom Database Apps
People Directory, Staff profiles
A common section users of an intranet are looking for, is a list of all co-workers or company members. Papyrs provides a People Directory and member profile pages, which makes it easy to get an overview of everyone in the company, find back people and look up their contact details or areas of expertise.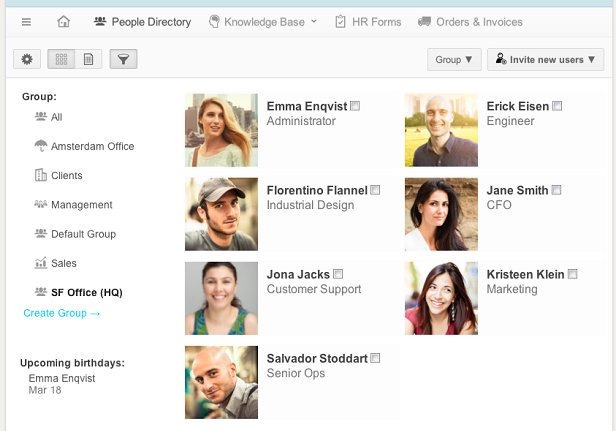 Interested in reading more? See
People Directory
.
Social Features
Papyrs includes the features you need for a social intranet. Keep track of team activity and share status updates using the Activity Stream. Share discussions or add polls on any page. Link to people and their profile pages. Embed third party social widgets on your pages, like Facebook or LinkedIn widgets.
Branding & Personalization
Easily customize your Papyrs intranet. Use the theme editor to change the colors and logos to match your company's visual style. Change the menu bar and navigation to fit your workflow.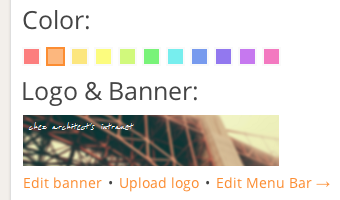 Friendly support
Support is built right into Papyrs. If you have any question or comment, just click the support button and we'll get back to your as soon as possible!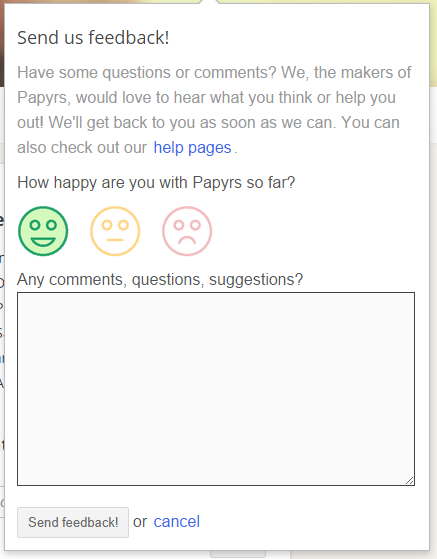 Much more...
There's much more, from calendars to email digests to Single Sign On to backups. You can view a complete list of all our features here: overview of features.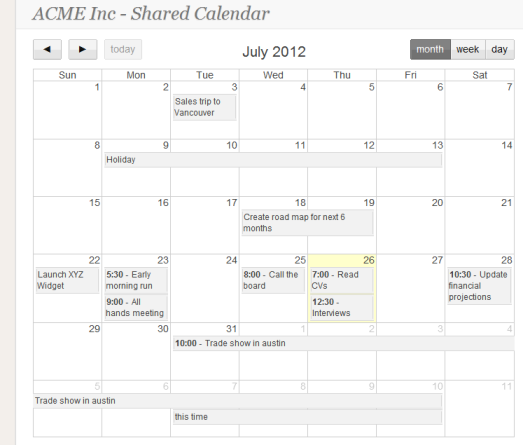 Join thousands of happy customers:


Not using Papyrs yet? Give it a try — free trial!