Using Paprys as a simple CRM tool
You can use Papyrs to keep track of your contacts: vendors, clients, contractors, suppliers, press contacts and so on. Create a page for each contact and keep all related information together in one place: notes, previous conversations, a list of follow up actions, files, press clippings and more. Add media widgets to track social media activity, such as latest mentions about the company or person on Twitter. Use fine-grained permission settings to set who's allowed to access which contacts. For internal contacts, use the personal profile pages to create a social user directory for your team or company.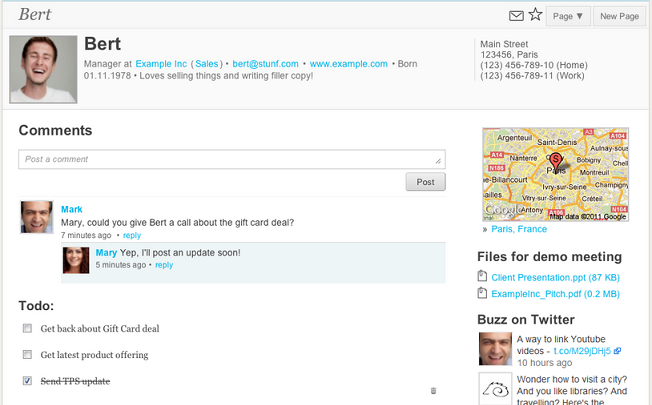 You can design your own templates to keep track of contacts, or simply start by adding our existing CRM app.
Not using Papyrs yet? Give it a try — free trial!