A flexible social intranet
Social networks are great to stay connected with other people. Why not bring some of its benefits directly to your company or organization? You can use Papyrs as a private social network for your team. Keep track of the latest changes, discussions and activity in your team with notifications and the recent activity stream. Each member in the team gets his or her own profile page, where they can share all relevant information inside your team. For example, their availability, status, position, expertise and and responsibilities. Together, all these profile pages form an employee directory for your organization.
Read more about the social features in Papyrs: Employee Portal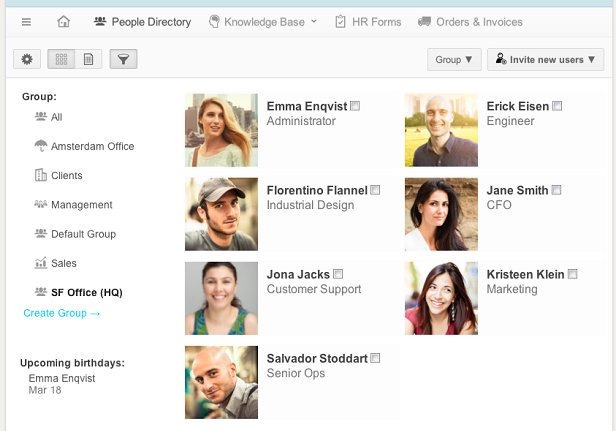 Not using Papyrs yet? Give it a try — free trial!