Code Snippets on your intranet
Using the Code Snippet widget in Papyrs, you can share code fragments with your coworkers for easy reference. A great tool for sharing technical documentation. Adding code snippets to a Papyrs page is super easy:
Edit the page you want to add the widget to (see Pages on how to edit a page)
Drag a Media/Widget to your page
Select Code Widget, and type the code you want to add to the page to the text area.
Papyrs will automatically detect the programming language used and apply syntax highlighting accordingly. The following languages are supported: C (and friends), Java, Python, Bash, SQL, HTML, XML, CSS, Javascript, Makefiles, and Rust.
Save the page.
That's it!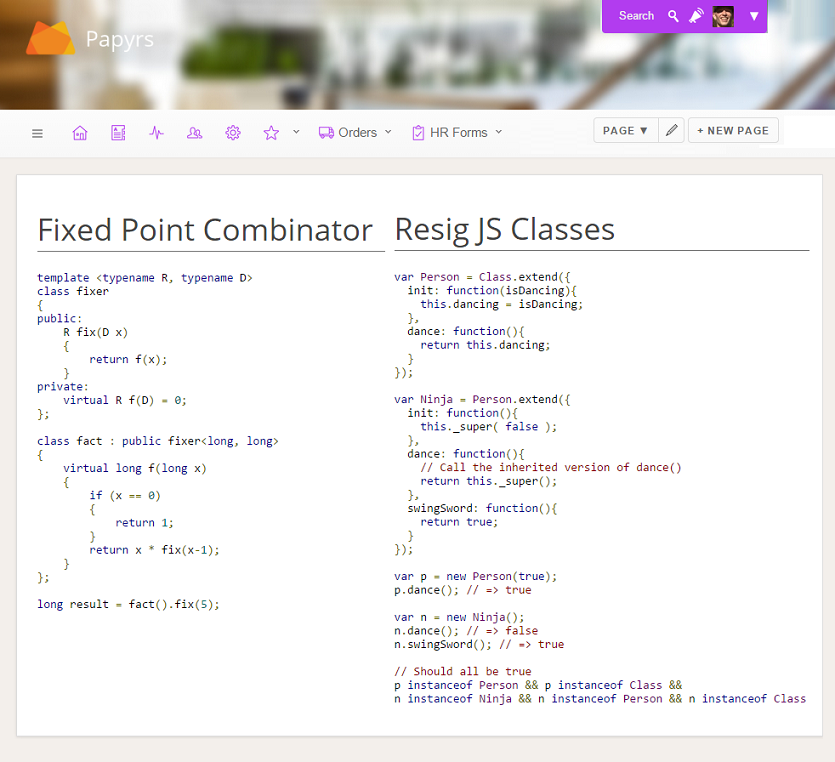 Not using Papyrs yet? Give it a try — free trial!